Merchant A-Z / Blinds Direct (showing 51 to 60 of 169)
---
---
Bright, cheerful and wonderfully vibrant, these daffodil yellow roller blinds will add a touch of springtime style to your home all year round. With full blackout design, it is perfect for use in rooms where sunlight can be a real issue, for example...
---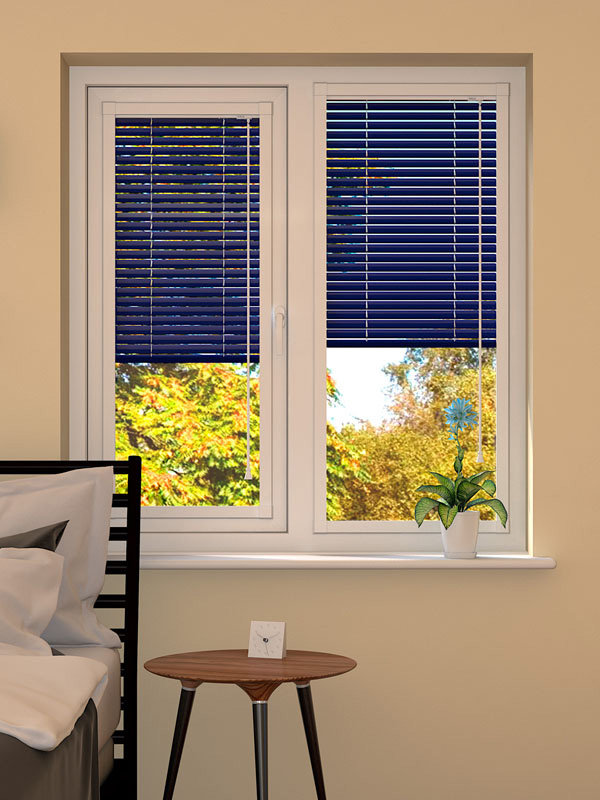 Made to your exact window pane measurements, this beautifully designed venetian blind comes with durable aluminium slats and co-ordinated fixings. Bold and beautiful, dark blue will bring a wonderful pop of colour to your bathroom or kitchen, working...
---
Featuring a wonderfully dark shade of blue, this high quality roller blind is perfect for kitchens, bathrooms or pretty much any other room in your home. This blind has been designed with safety as a key aspect. It is fully fire rated and the opening...
---
Treat your window and yourself, with this stylish made-to-measure venetian blind, constructed from durable aluminium. Bold and beautiful, dark blue will bring a wonderful pop of colour to your bathroom or kitchen, working perfectly with lighter shades...
---
Cover your window pane to its exact dimensions with this perfect fit venetian blind. Featuring tough yet stylish aluminium slats, you will get a wonderfully neat and tidy covering for your window. The dark grey slats can be used to complement a wide range...
---
Made from durable aluminium, why not add some sophisticated style to your home with this elegant made-to-measure venetian blind. Featuring a deliciously dark grey, flecked with sparkles, this versatile shade will complement a wide range of colour schemes,...
---
Made from hard-wearing aluminium, get a quality covering for your window with this carefully crafted, made-to-measure venetian blind. Featuring a dark grey finish that is highly versatile, it can be used to accessorise a variety of colour schemes, including...
---
Fashionable and hardwearing, denim has been a firm favourite material for a long time, so why not introduce you it into your home decor, with this superb denim roller blind. Made from 100% fire-resistant polyester, this blind comes with an easy-to-use...
---
If you are seeking a dark and wonderfully rich finish for your window, look no further than this espresso roller blind from our Mansion range. This simple blind is even easier to operate, with a durable plastic cord mechanism, that can be situated...
---
Inspired by nature and organic materials, this fern roller blind will help bring a touch of the outdoors inside. Designed to allow some light to penetrate, this roller blind from our Mansion collection will help to create a natural ambience in...
---
Grease for hinges and locks. Air filter (3 m). Foam for the ventilation flap for 2-5 roof windows (3 m). To check when your roof window is from, you need to locate the type sign. Window type code can be found on the top of the open sash. For delivery...
---
VELUX offer a range of products and accessories with the objective of deterring entrance through the roof window beyond the general safety level. For example, the present range of standard GGL and GGU VELUX Roof Windows can easily be fitted with a safety...
---
HG specializes in high quality cleaning, protection and beautification products for in and around the home. The HG range offers a solution for every cleaning problem around the home.. Where there is water, there is limescale. Lime scale leaves a dull...
---
---