Merchant A-Z / Blinds Direct (showing 61 to 70 of 169)
---
---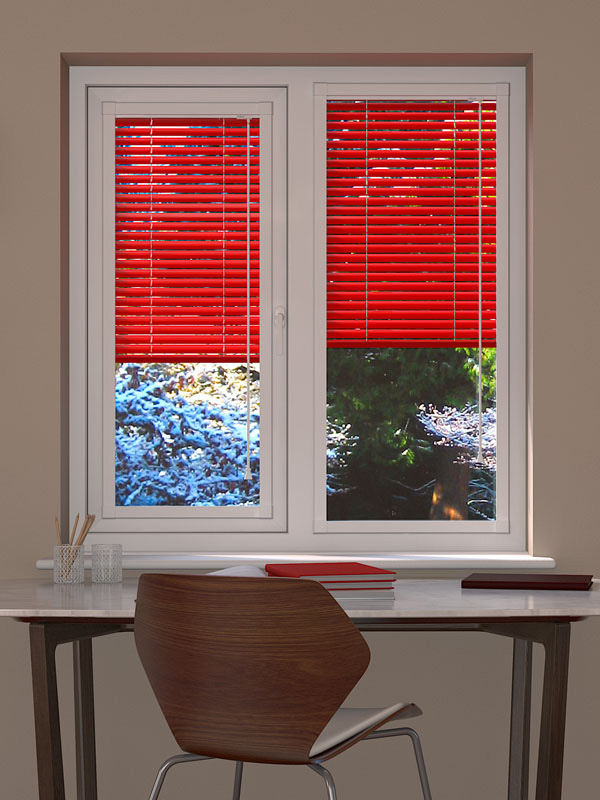 With a perfect fit blind manufactured from durable aluminium, your window pane is covered to its exact dimensions for a neat and tidy appearance. Fire engine red is a bold and vibrant shade, which will inject a real pop of colour to your colour...
---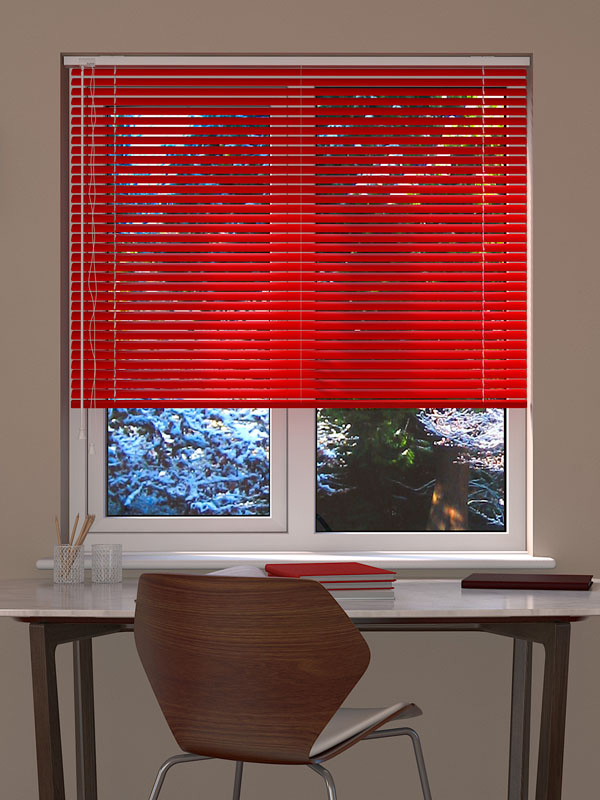 Day or night, this stylish made-to-measure venetian blind, made from durable aluminium, puts you firmly in control when it comes to your window. Fire engine red is a bold and vibrant shade, which will inject a real pop of colour to your colour scheme...
---
For a fresh look that is lush, juicy and ever so tempting, choose this fresh apple roller blind from our Mansion collection. To keep your room feeling bright and open, this specific blind allows a certain degree of light to filter through and comes...
---
Give your windows a treatment that is blooming lovely, with this gorgeous fuchsia coloured roller blind. With a full blackout design, this blind is perfect for rooms where sunlight is an issue, such as your bedroom or a home office. Fire...
---
Warm and highly indulgent, our fudge-coloured roller blind is sweet and stylish enough to suit any decor. Designed to filter light rather than completely block it out, our Mansion blind will help to keep any room feeling warm and welcoming. ...
---
Keep your interior looking and feeling ice cool, with this sharp, glaciar blue roller blind. With a polyester material that is designed to let a certain degree of light through, it is fully fire rated and comes with an acticide coating for use...
---
With this purple grape coloured roller blind, you certainly wont have sunlight issues to "wine about. In fact, with a full black out design, harsh sunlight and bright outdoor lighting will remain completely hidden from view. Made from 100% fire...
---
Verdant and lush, why not add a touch of greenery to your interior with this gorgeous roller blind from our Mansion range? Made from 100% polyester, and with a tough plastic opening cord that can be situated on whichever side you choose, this blind...
---
Grey is fast becoming a very popular accent colour when it comes to bathrooms or bedrooms, so why not add this grey roller blind to your decor? Featuring a blackout design, that blocks light out, it is suitable for pretty much any room in your...
---
Designed to fit your window pane exactly, this beautifully crafted venetian blind comes with durable aluminium slats and co-ordinated fixings. Featuring an intriguing hand-hammered black look, this shade goes perfectly with a wide range of colour...
---
Look: Matte finish & wood grain. Material: Stable, 12 mm-thick wood panel. Colour: Direct printing for rich & brilliant colours. Handling: Wood print immediately hangable. Warranty: Quality printing from the POSTERLOUNGE brand.
---