Price search results for 1.7L Digital Kettle
Did you know that different tea leaves and blends deliver the best results when made with water at specific temperatures? Experts agree that green and white teas are best made with water at about 70°C, while black teas develop best at 85°C and for herbal infusions, turn the heat up to 100°C! So it's easy to see why a conventional kettle, falls short for connoisseurs. For the perfect cuppa, this stylish digital model heats the water up to 4 different temperatures from 40°C to 100°C. Boiling water and then letting it cool removes oxygen and spoils the flavour so always bring water up to (rather than down to) the optimum temperature. Base measures H3cm xL19.5cm xW16cm (1 1/4in x7 1/2in x6 1/4in), kettle with an ergonomic handle is Dia. 16cm xH21cm (6 1/4in x8 1/4in) with an 85cm power cable (331/2in). 2.2kW.
Price:
£49.99 from
Coopers of Stortford
---
Related Products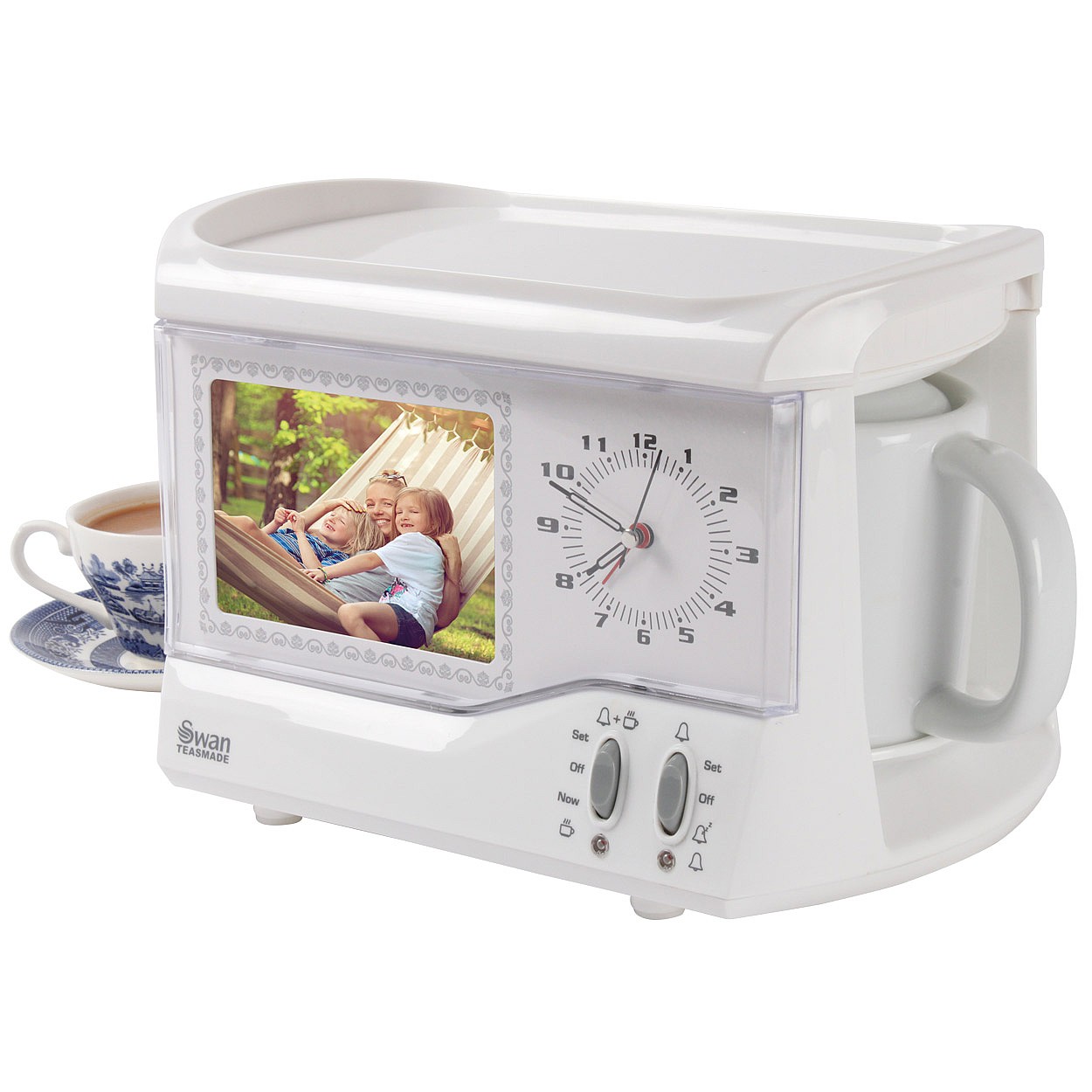 This Swan Teasmade® is the perfect way to start the day - just add water to the reservoir before you go to bed, drop your favourite tea into the ceramic teapot, set the alarm, and wake up to a perfectly timed, piping hot pot of tea. Finished in classic...
---
Russell Hobbs RHM3003B Digital Microwave, 30 L - Black With Grill and Convection. Russell Hobbs 21271 Textures Kettle, 1.7 L, 3000 W - Black. Russell Hobbs 21641 Textures 2 Slice Toaster - Black.
---
Digital stainless steel kettle with temperature selection options. Automatic eco feature and fast boil element. 3kW concealed element for rapid boiling.. Large spout design. Care: Do not turn the kettle power on when there is no water in the jug. Easy...
---
Russell Hobbs RHM2064R Digital Microwave, 20 L - Red. Russell Hobbs 20412 Colours Plus Kettle, 3000 W, 1.7 L - Red. Russell Hobbs 23330 Colours Plus 2-Slice Toaster - Red.
---
Illuminated Water Window. Water Level Indicator. - DIMENSIONS: 22.5 X 18 X 32 CM. - CAPACITY: 1.7 LITRES. stunning design.
---