Price search results for 1.7L Digital Kettle
Did you know that different tea leaves and blends deliver the best results when made with water at specific temperatures? Experts agree that green and white teas are best made with water at about 70°C, while black teas develop best at 85°C and for herbal infusions, turn the heat up to 100°C! So it's easy to see why a conventional kettle, falls short for connoisseurs. For the perfect cuppa, this stylish digital model heats the water up to 4 different temperatures from 40°C to 100°C. Boiling water and then letting it cool removes oxygen and spoils the flavour so always bring water up to (rather than down to) the optimum temperature. Base measures H3cm xL19.5cm xW16cm (1 1/4in x7 1/2in x6 1/4in), kettle with an ergonomic handle is Dia. 16cm xH21cm (6 1/4in x8 1/4in) with an 85cm power cable (331/2in). 2.2kW.
Price:
£29.99 from
Coopers of Stortford
---
Related Products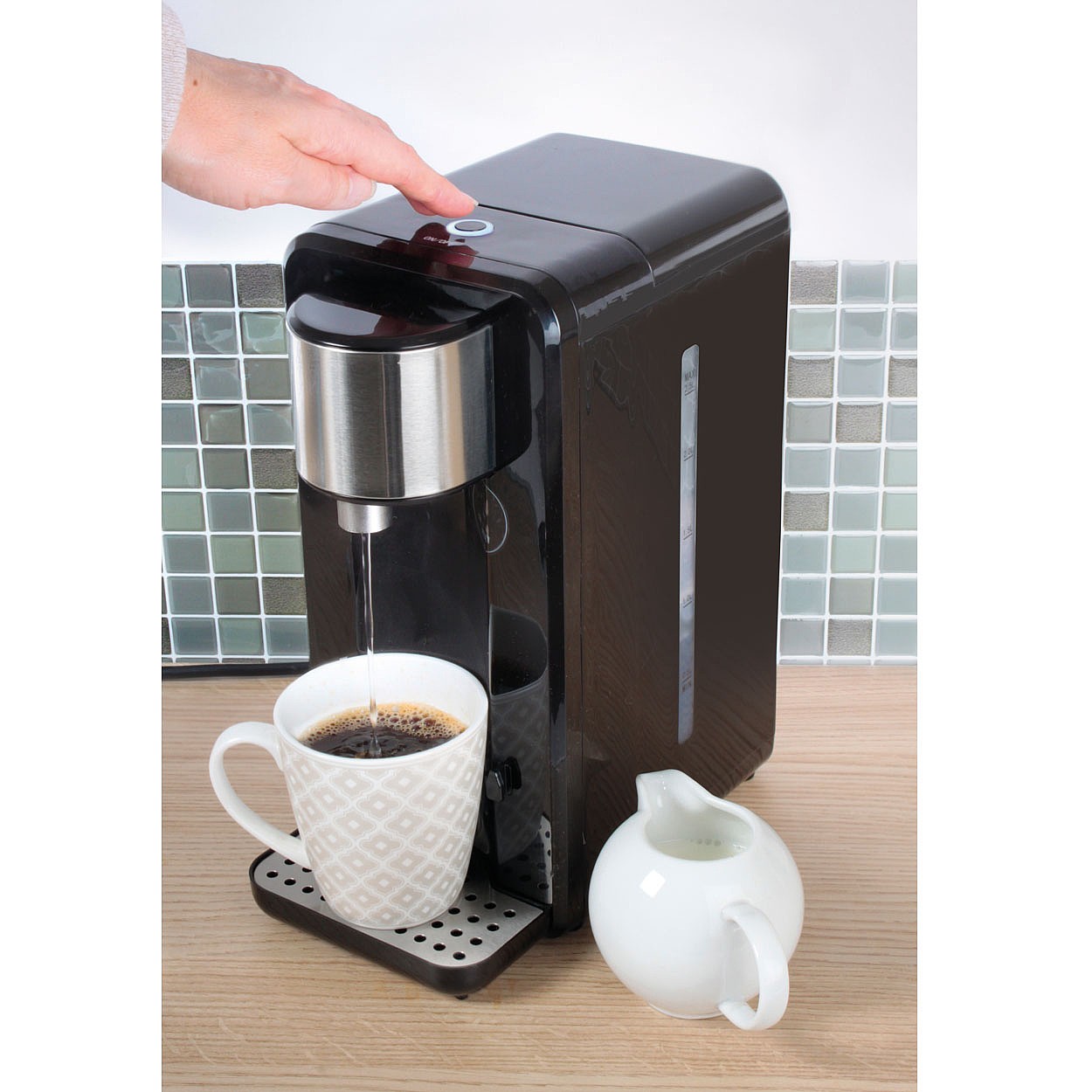 Saving both time and energy you can make a single cup of coffee or a pot of tea instantly – no more waiting! The old saying goes "a watched kettle never boils", well now it does, as this ingenious water boiler gives you instant boiling water at the...
---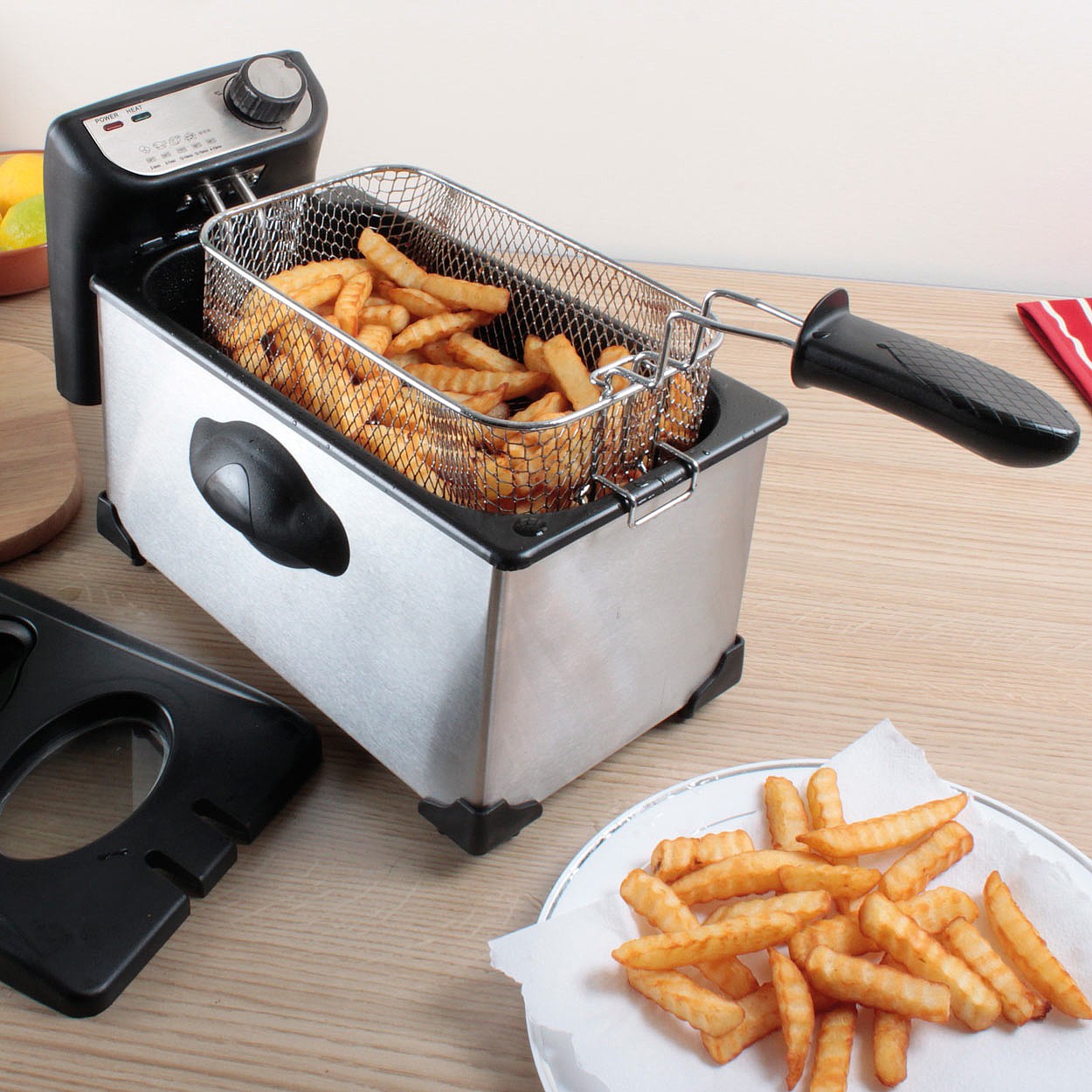 This 3L Deep Fat Fryer is brilliant! Delivering crispy, golden food cooked to perfection every time, it is quite simply the easiest fryer to clean we have ever seen. Made from stainless steel, it has a detachable lid plus the fryer's inner oil container...
---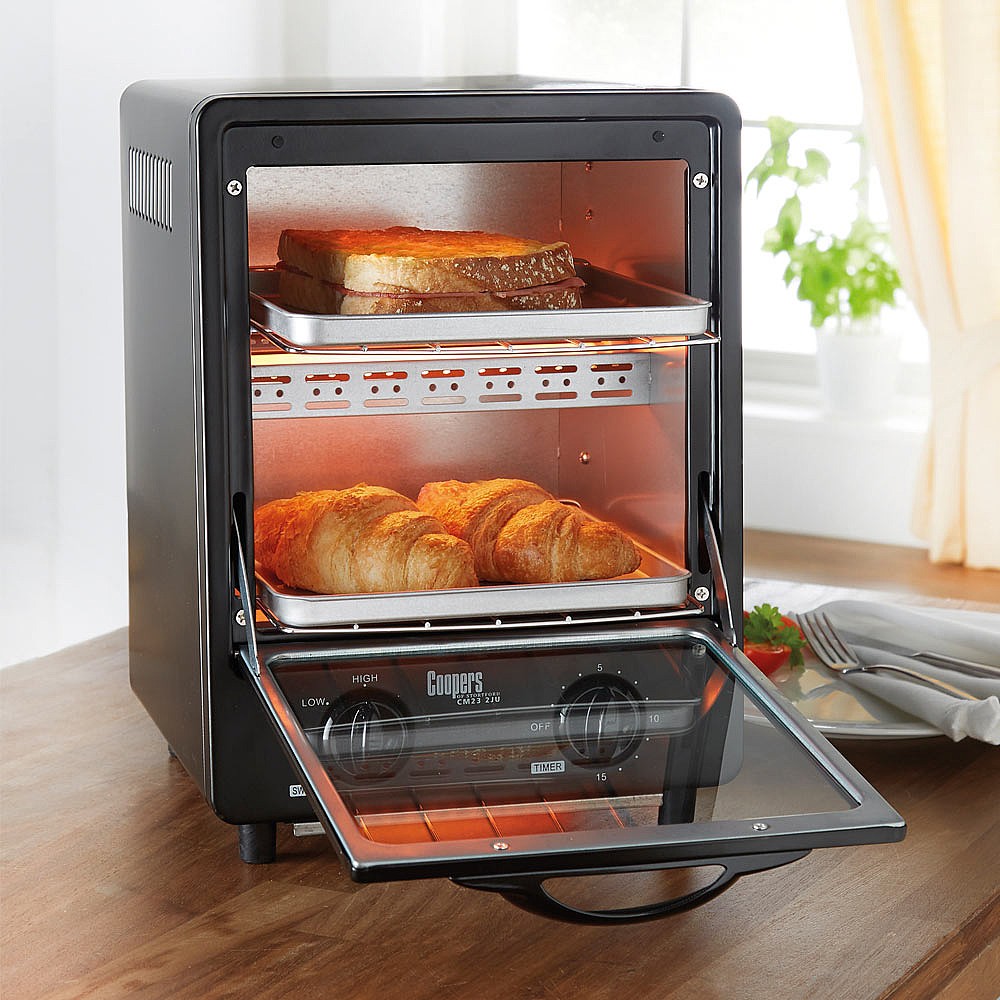 A brilliant addition to our range of compact ovens, this 9L 2 tier oven is ideal when catering for one or two people. At a powerful 900W, it delivers all the advantages of a bigger oven but unbelievably, takes up less work surface than a sheet of A4 paper!...
---
Heat lock technology: heat lock vacuum technology keeps your water drink-ready for up to four hours, saving you time, energy and money.. Temperature top-up: choose your reheat temperature and the water will be drink ready again in seconds, not minutes!....
---
The temperature can easily be set to suit your favourite tea, 70-80 degrees for green tea or 100 degrees for black tea, in fact anything between 40°C - 100°C this versatile kettle can make the perfect cuppa every time. If tea's not your thing why not...
---
Digital stainless steel kettle with temperature selection options. Automatic eco feature and fast boil element. 3kW concealed element for rapid boiling.. Large spout design. Care: Do not turn the kettle power on when there is no water in the jug. Easy...
---
Remarks: Due to the angle of photographing and lighting problems, there may be a little color difference. If you are careful, please refer to the size chart for details.. Delivery time: 1-2 days, product arrival time 12-25 days, please wait patiently.....
---