Price search results for 10000Mah Power Bank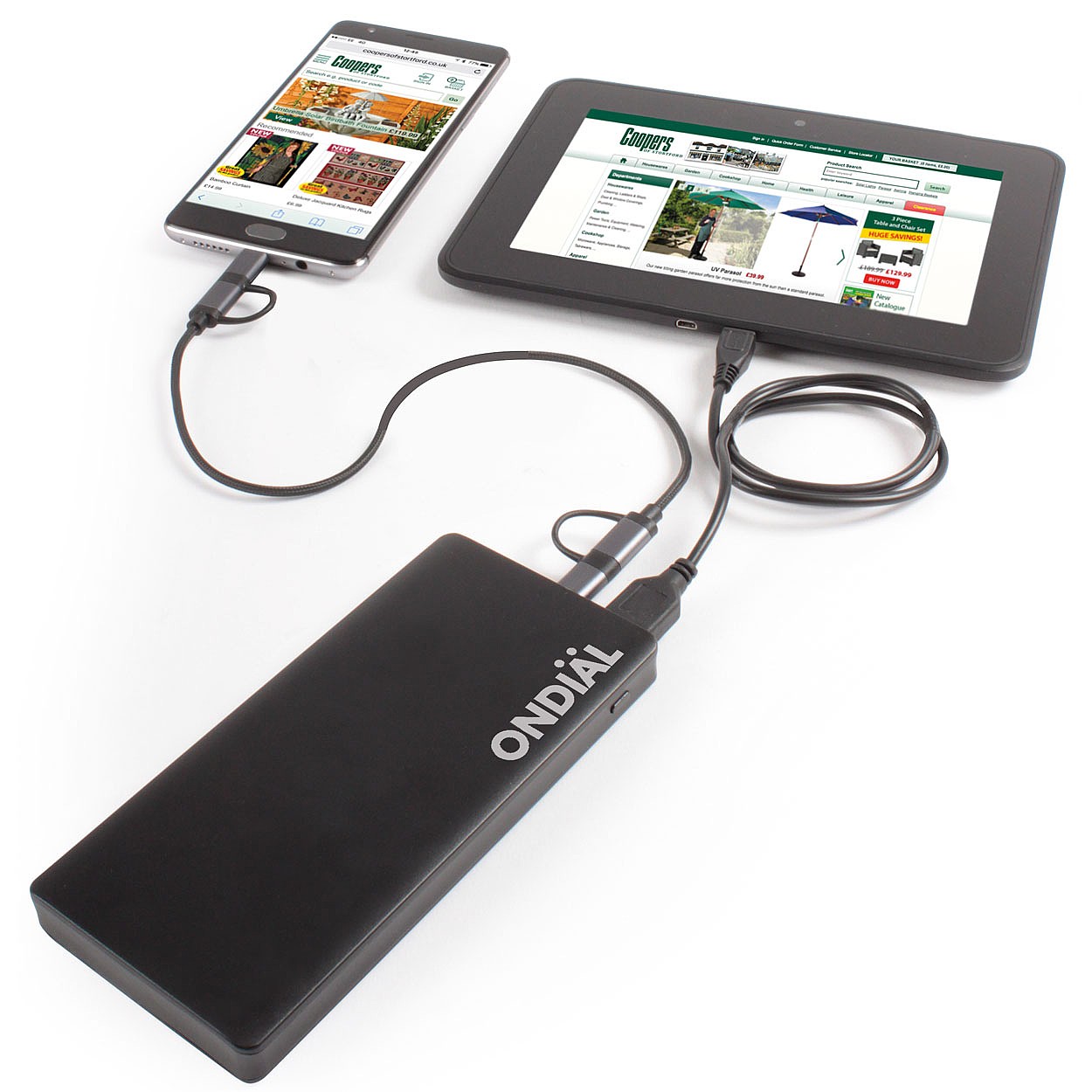 Why is it phones and tablets always seem to run low on power just when you need them most and not a mains socket in sight? This handy Li-ion, rechargeable, 10,000mAh power bank is big enough to charge your device (from flat) up to an amazing 3 times but is still small enough to fit in your pocket or handbag. The power bank features a micro USB input to charge it, a USB port to charge external devices and an intelligent recognition type C port to both charge the bank and discharge to other devices. LED indicators tell you how much charge remains. Measures L15cm xW7cm xD1.5cm and weighs 237g.
Price:
£29.99 from
Coopers of Stortford
---
Related Products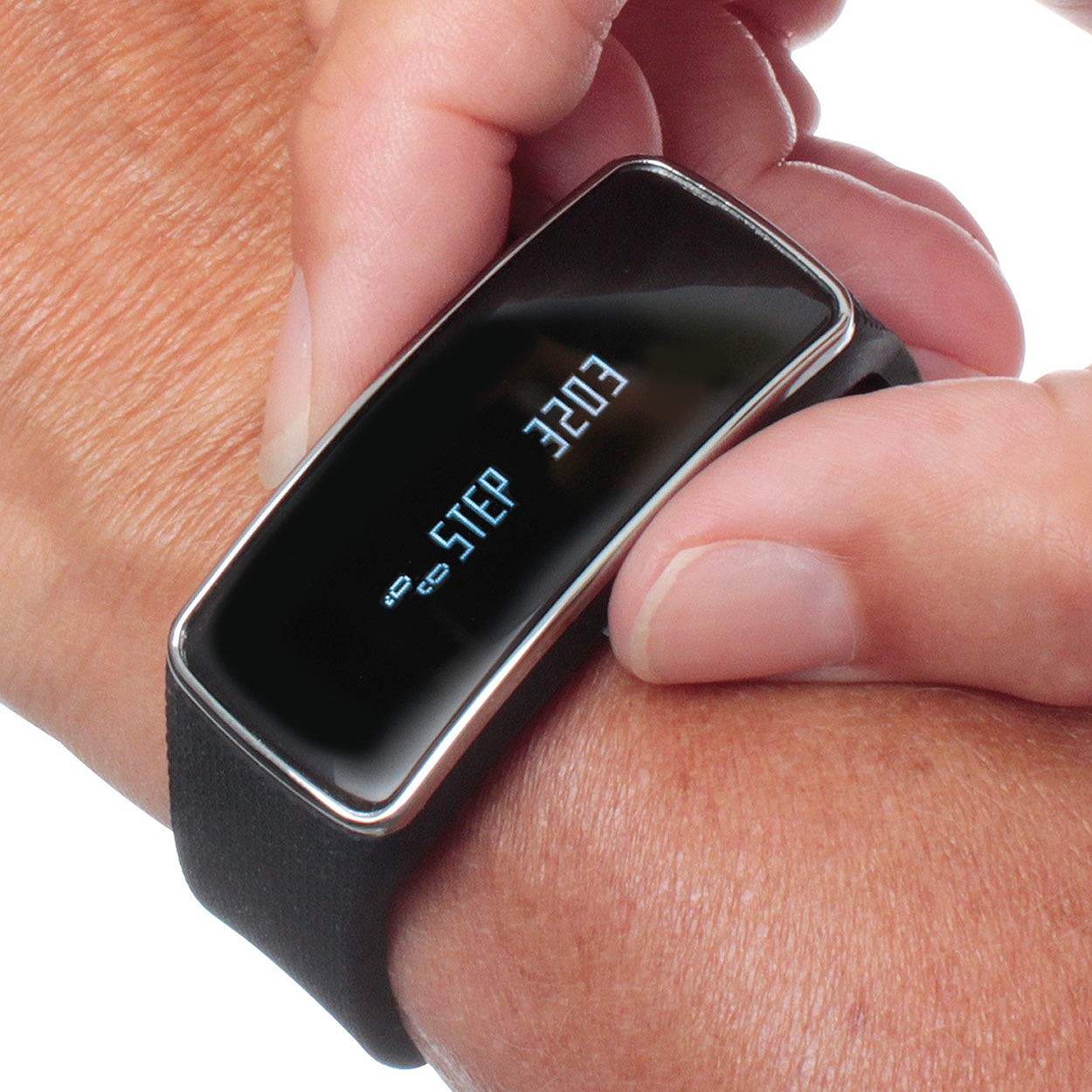 Cheaper by far than a personal trainer or gym membership, our Activity Tracker is the simplest first step on your journey to fitness. It tells the time like a regular watch, but also measures your movement. The LCD display shows distance travelled and...
---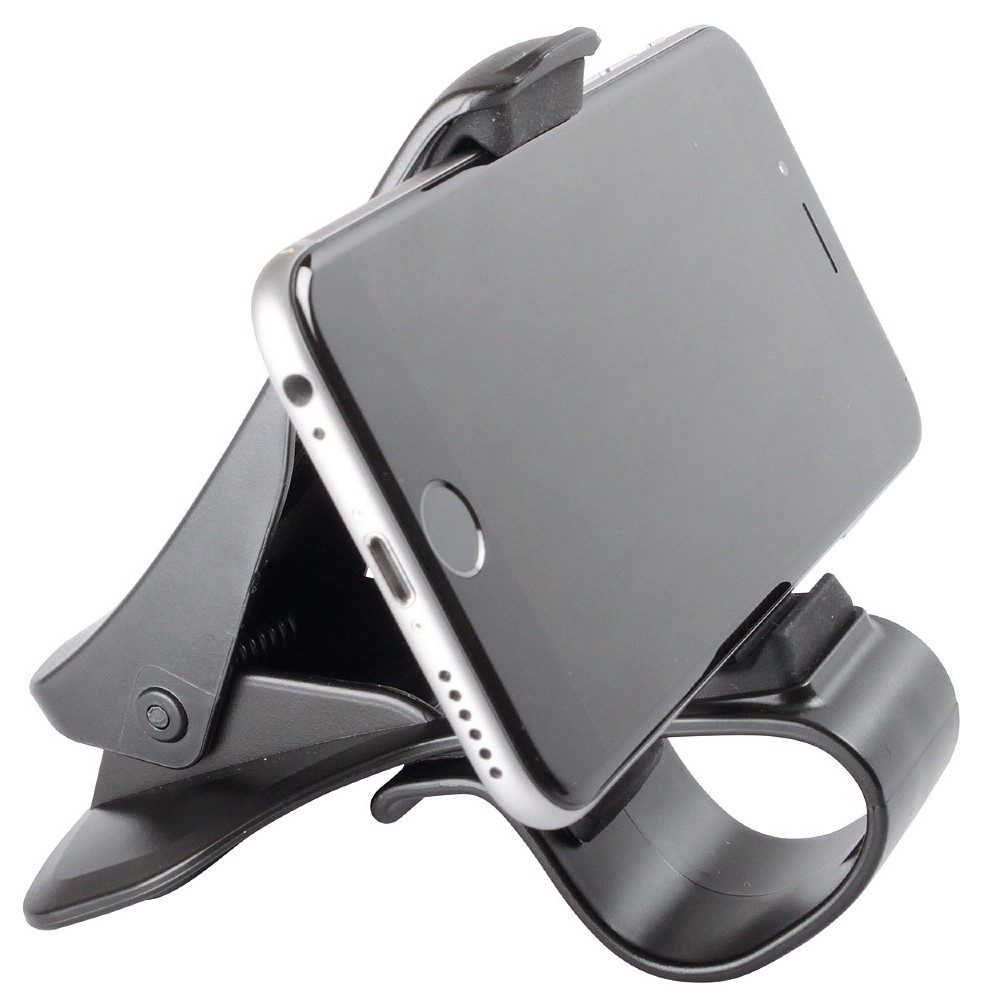 Don't hold it - clamp it! The law is quite clear on the safe use of mobile phones while driving and if you are caught using one you can be fined up to £200 with 6 penalty points on your licence or, if driving less than 2 years, you could lose your licence....
---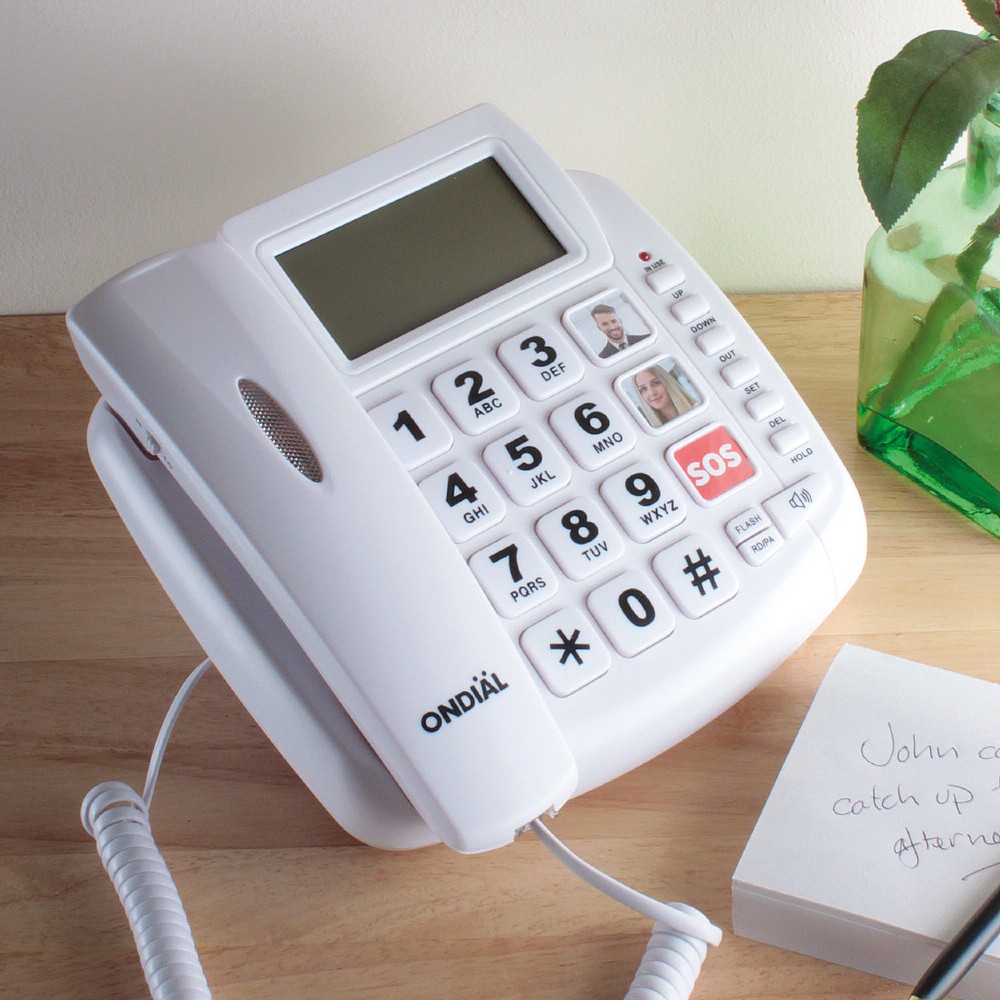 This Big Button Phone is a boon for anyone who experiences difficulty in seeing or pressing fiddly buttons. What's more, the phone is packed with features: large buttons (2cm x1.8cm/¾in x3/4in) for easy dialling, clear easy-read numbers, hands-free...
---
Exclusive BLUETEK Technology: Identifies and optimises USB power compatibility of devices from Apple, Samsung and many other devices to enable faster recharge rates up to 2.4A. High-Speed Charging: 10000 mAh charges iPhone 4-5 times, Galaxy S6 3 times...
---
The Anker Advantage: Join the 10 million+ powered by our leading technology.. Remarkably Compact: One of the smallest and lightest 10000mAh portable charger. Provides almost three-and-a-half iPhone 6s charges or three Galaxy S6 charges.. High-Speed Charging:...
---
Smart Detect Technology: Automatically detect and deliver the optimal charging current for any connected device- ensuring the fastest and most efficient charging. High Output: 3.4A unique output(2.4A+1.0A) capable of simultaneously charging 2 devices,...
---
10000mAh Capacity and Ultra Compact Size: Fast Charge your iPhone 6 almost 4 times, iPad mini 1 times, Galaxy S6 almost 3 times. To charge the nintendo switch, please seperate purchase imuto USB-C cable,, it can be compatible after the system upgrade.....
---