Price search results for 15m Flat Hose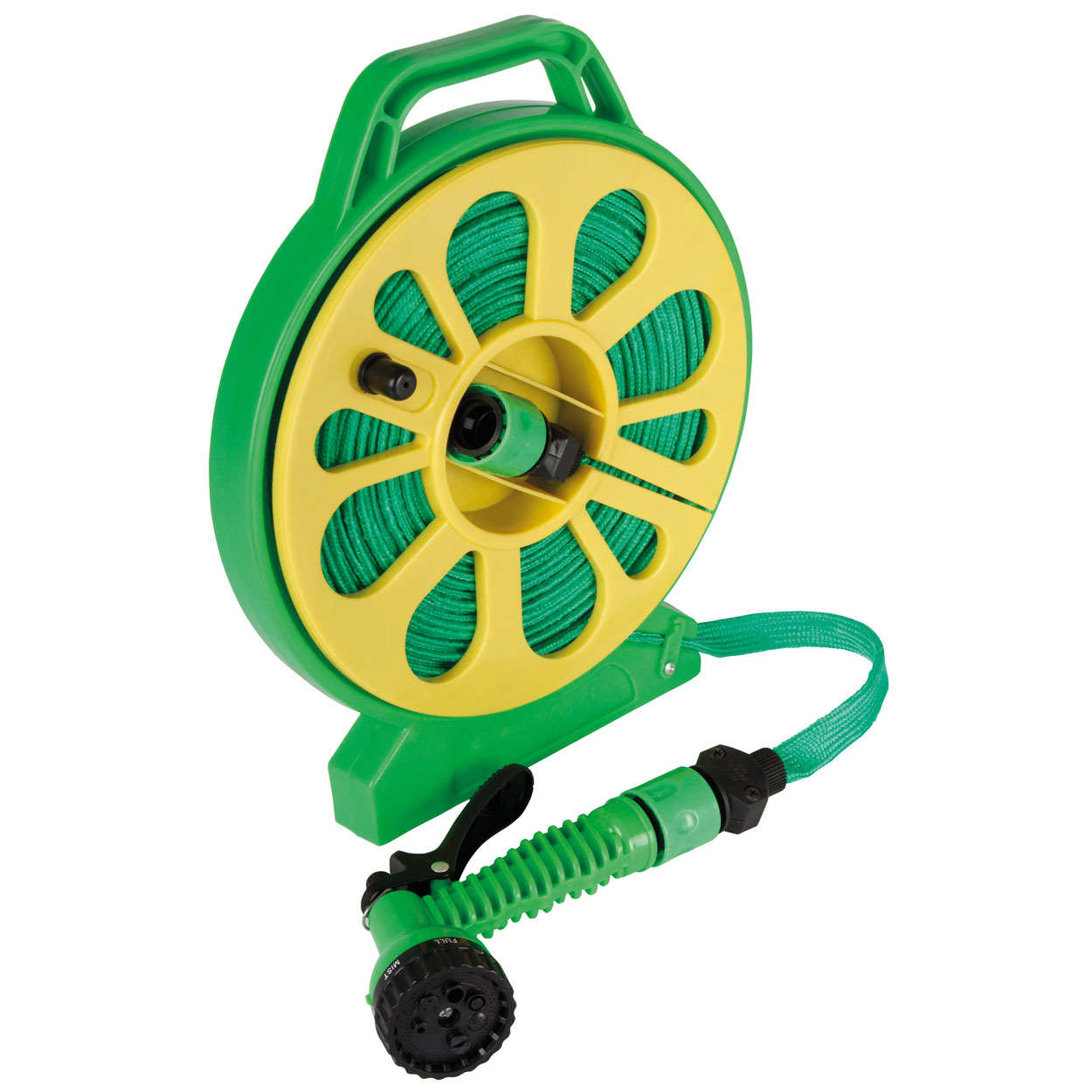 Water your lawn, flower beds and vegetable plot with ease, thanks to our lightweight 15m (49ft) Flat Hose. With no tangled mess or kinking, it winds neatly into a plastic reel unit measuring just H32cm xW26cm (121/2in x101/4in), courtesy of the hose's clever design, which is less than 5mm thick when stored but expands to provide a powerful stream of water when you need it. A free spray nozzle is included with seven different settings, from a gentle mist to a forceful jet, making it perfect for washing windows, sprucing up your car or caravan, or cleaning your patio or decking. Includes push fit and screw connections.
Price:
£12.99 from
Coopers of Stortford
---
Related Products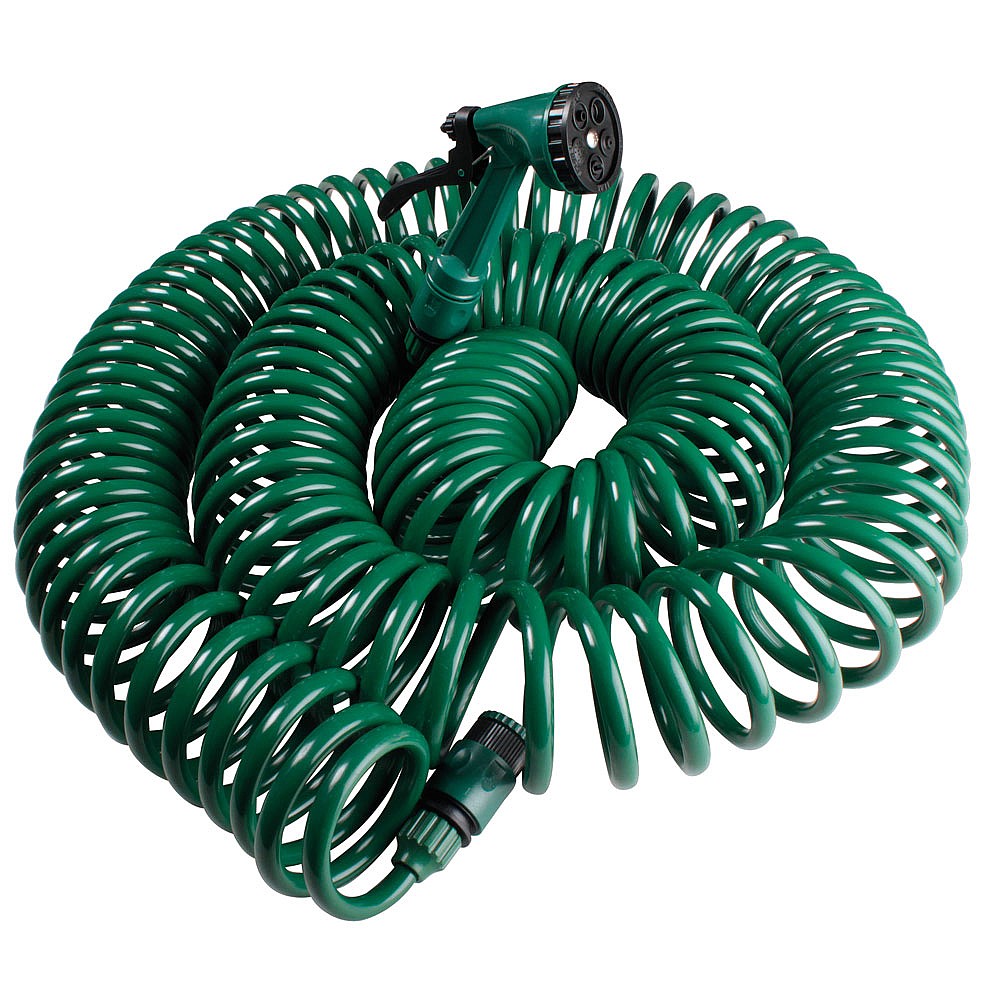 No more kinks, knots or tangles in your hose. This Super Coil Hose will stretch up to an amazing 30.5m (100ft) and recoils automatically. It glides through shrubs and bushes without causing damage to plants and borders. Complete with fittings, it also...
---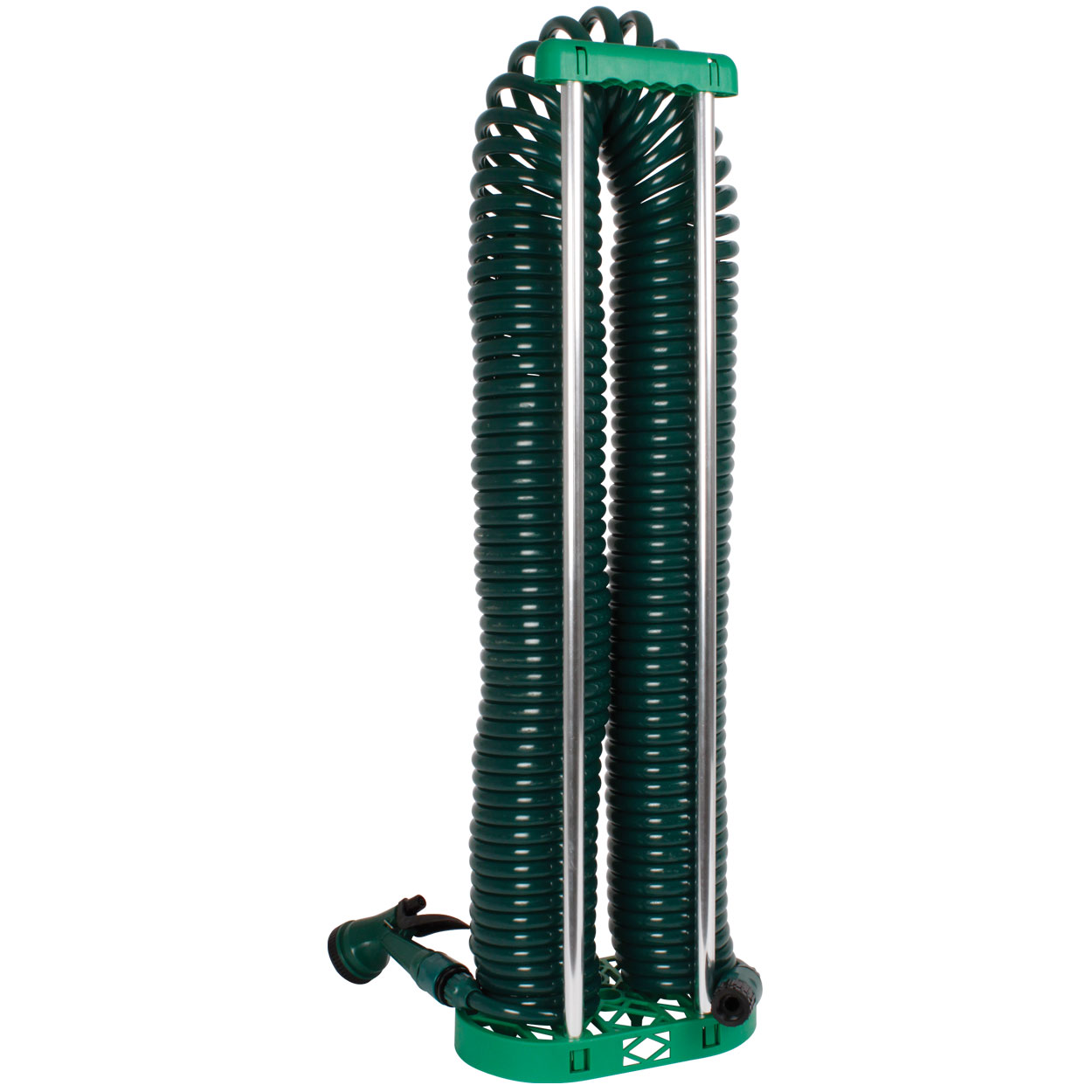 ---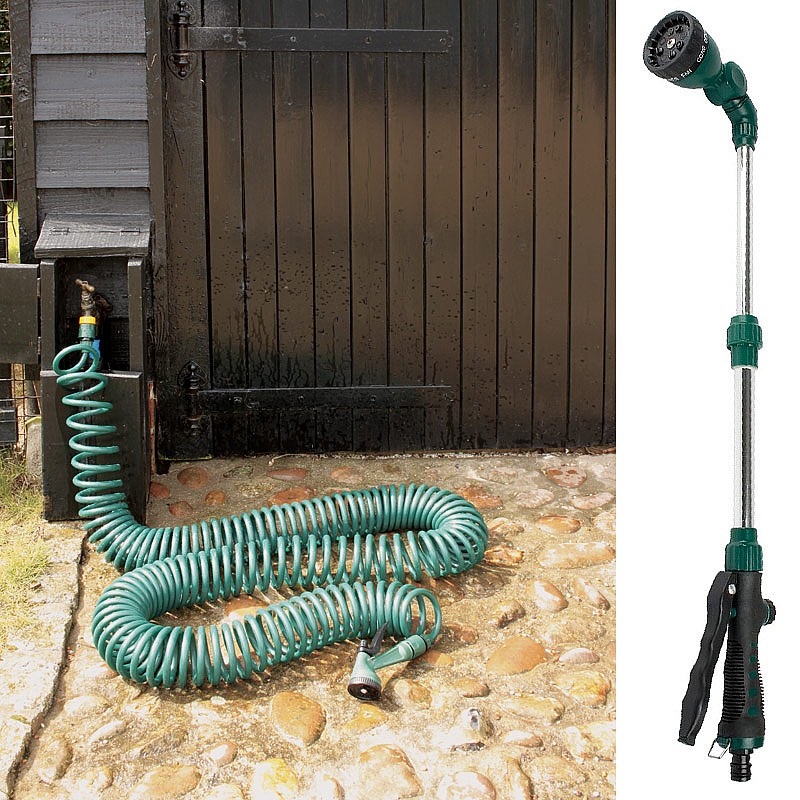 ---
Built in handle. 50 foot hose approx.. Includes a free spray gun with 7 settings.. Quality tight weave hose design. Easy wind up reel. Easy to store.. 50ft / 15m GARDEN HOSE PIPE.
---
Lay flat hose, 15 m. Ideal for use around the garden. Lightweight and compact. Includes five dial spray gun. Kink resistant.
---
50' webbed flat hose. Easy hand wind reel. Weather proof tight webbing. Handle for easy storage and transport. 7 setting hose nozzle: Jet, Shower, Mist, Cone, Centre, Flat and Full.
---
Produces a fine spray to water plants in beds and along borders. Area covered: 100m. Max coverage: 54m2. Perforated flat hose that can produce fine spray and can also soak areas. Can be joined to another sprinkler hose to cover a greater area. Comes with...
---