Price search results for 15m Flat Hose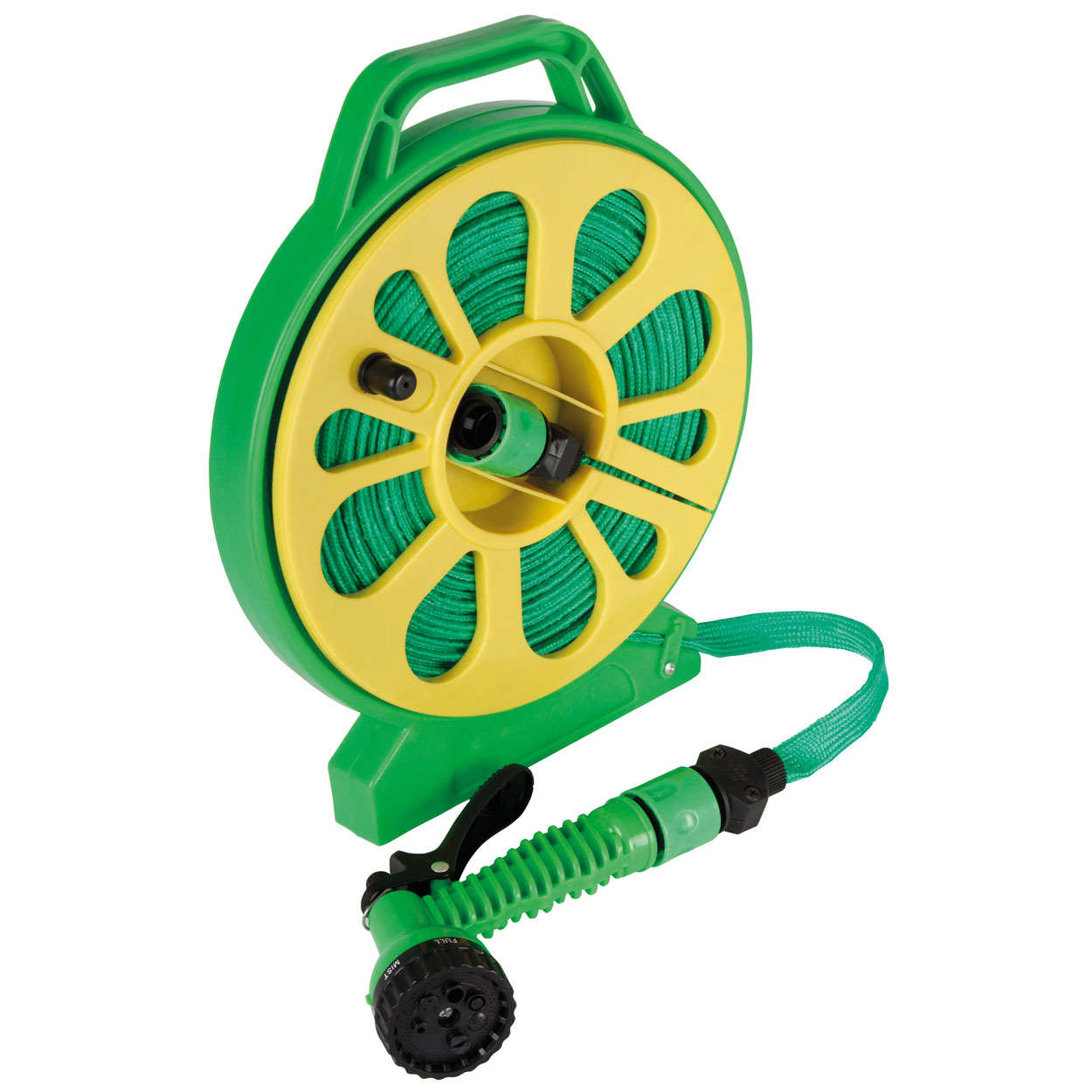 Water your lawn, flower beds and vegetable plot with ease, thanks to our lightweight 15m (49ft) Flat Hose. With no tangled mess or kinking, it winds neatly into a plastic reel unit measuring just H32cm xW26cm (121/2in x101/4in), courtesy of the hose's clever design, which is less than 5mm thick when stored but expands to provide a powerful stream of water when you need it. A free spray nozzle is included with seven different settings, from a gentle mist to a forceful jet, making it perfect for washing windows, sprucing up your car or caravan, or cleaning your patio or decking. Includes push fit and screw connections.
Price:
£12.99 from
Coopers of Stortford
---
Related Products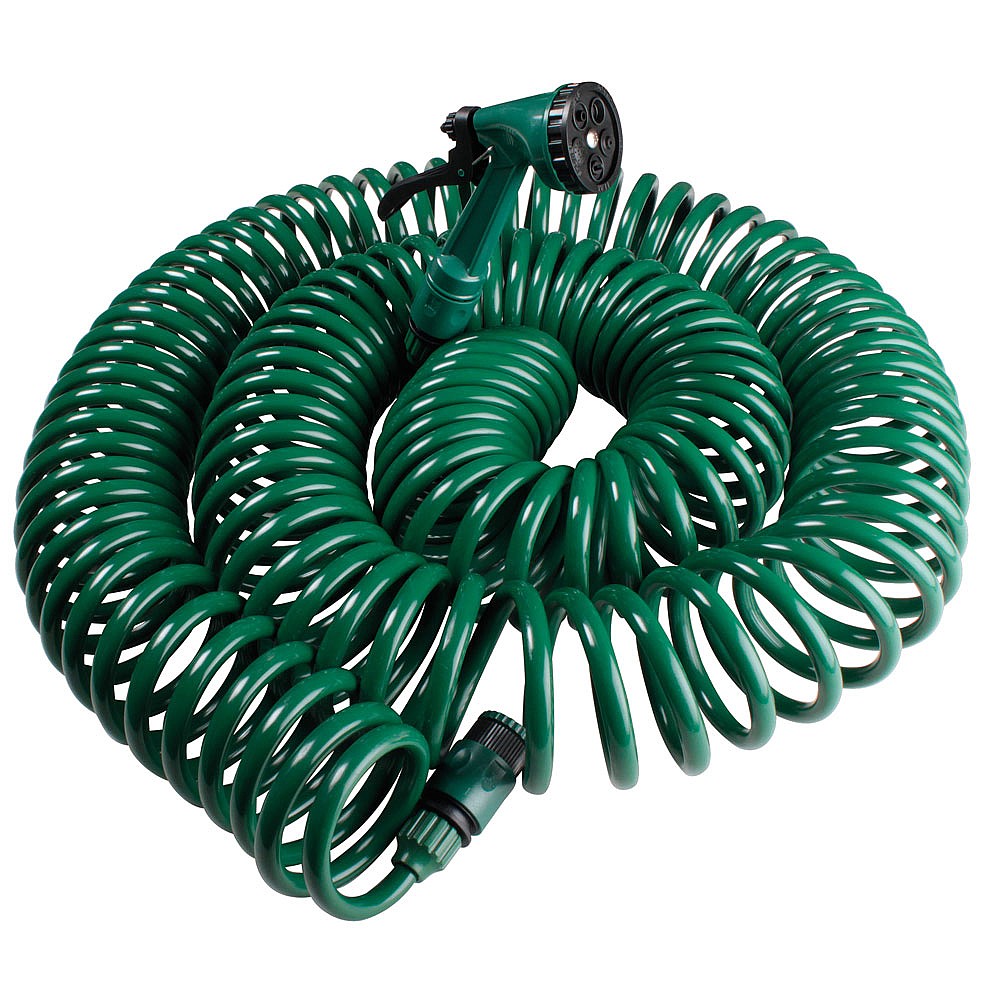 No more kinks, knots or tangles in your hose. This Super Coil Hose will stretch up to an amazing 30.5m (100ft) and recoils automatically. It glides through shrubs and bushes without causing damage to plants and borders. Complete with fittings, it also...
---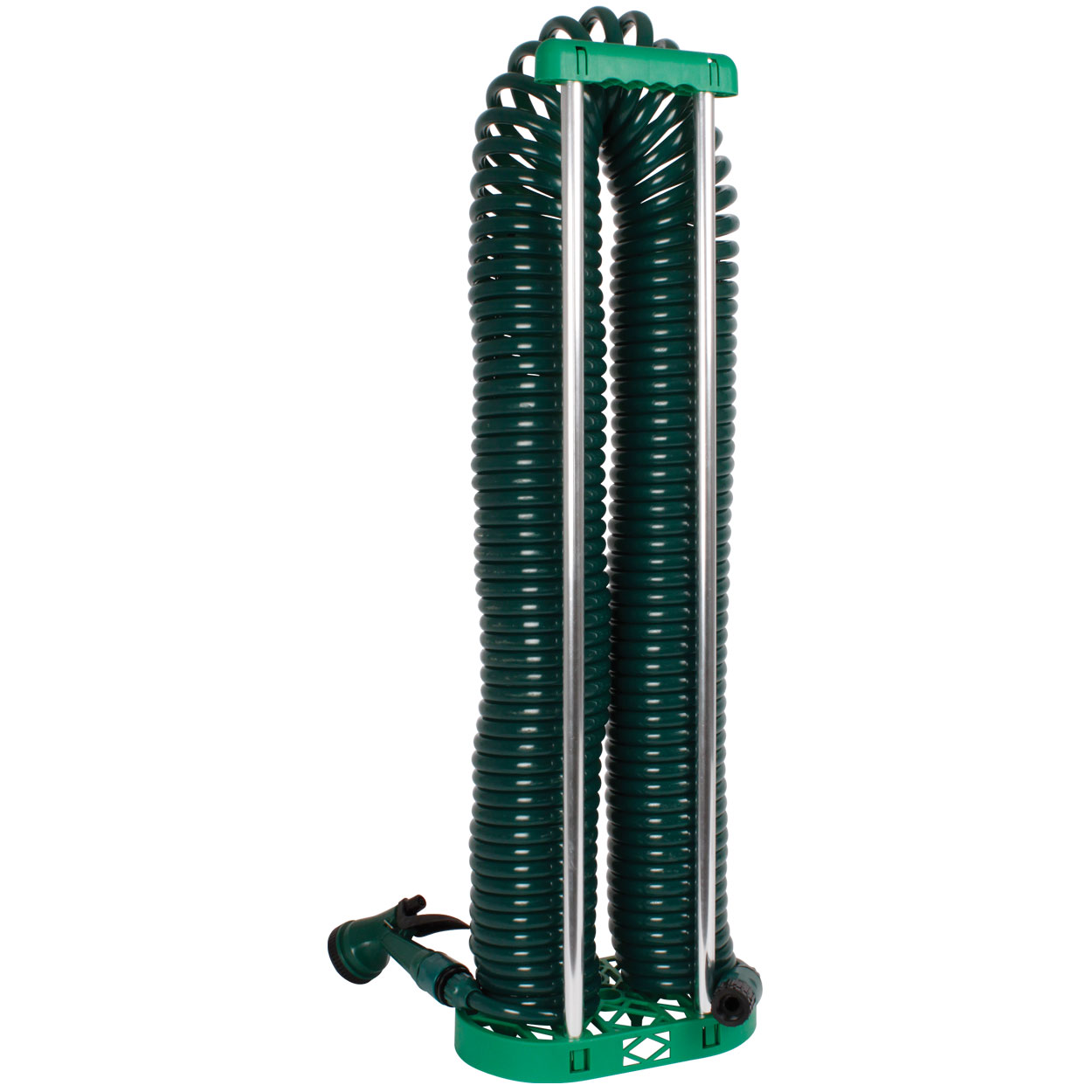 ---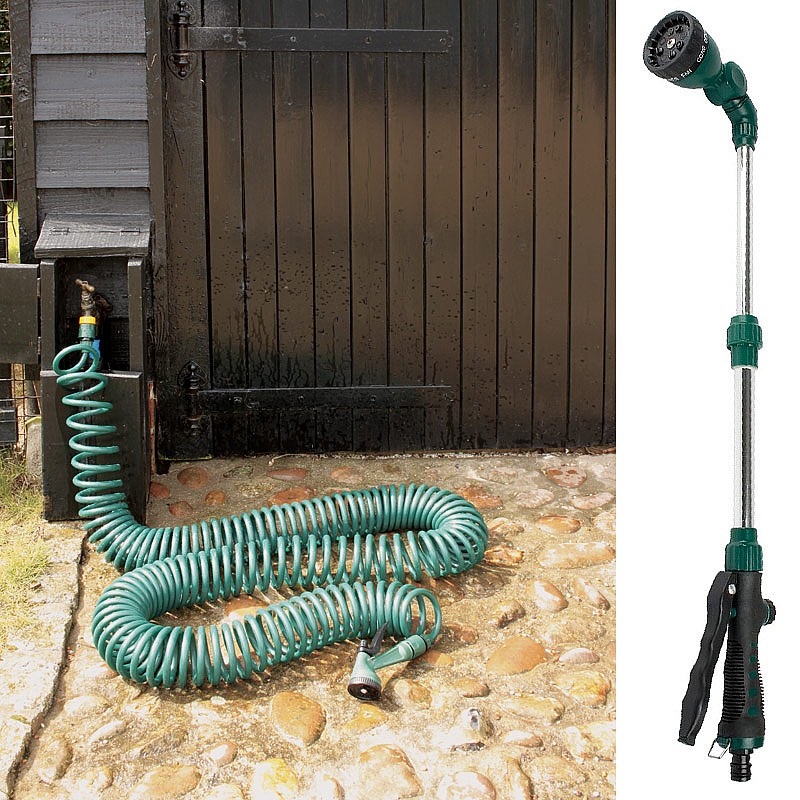 ---
50ft (15m) Flat Garden Hose. Comes with Spray Gun. With Hose Reel. High Quality.
---
High Flexibility Reinforced PVC Food Grade Hose. Suitable for drinking water. Ideal for storage.
---
Compatible with submersible pumps including Silverline 262231, 171682 and 869235. High-capacity 10 m discharge hose. Ideal for emptying ponds, pools, ditches and flooded areas. Durable and hardwearing. Flexible PVC construction.
---
Help make those watering tasks so much easier and simpler.. Increasingly popular flat design, which makes it store away tightly on its purpose built easy wind reel and lightweight.. The reel has a built in handle and stand, so once retracted it can go...
---